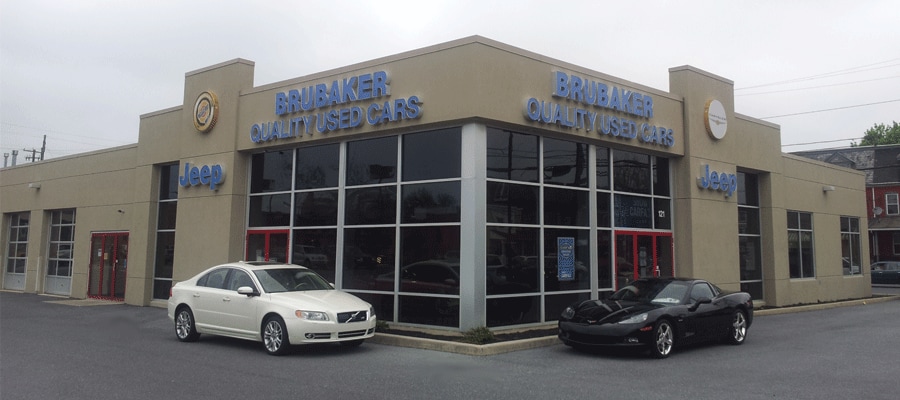 Browsing for Affordable Prices on Used Cars in Lancaster, PA? Shop Our Pre-Owned Vehicles
Are you looking for a vehicle that still has a lot of miles left to drive on it, but has a reasonable price that can be great when shopping for a car on a budget? Here at Brubaker Chrysler Jeep, our used inventory is an optimal place to begin searching. All of the pre-owned SUVs, trucks, cars, and more, that you see in this versatile group of vehicles offer valuable prices and quality conditions.
Just because you are getting a car at a lower price, it doesn't mean that the quality has to be lower as well. Each of the used models on our lot gets looked over rigorously. And if you aren't sure which brand you want to go with for your next car, buying used is perfect since it can open plenty of options for your budget where you can skim through various makes all in one place. For instance, we offer used Chrysler and Jeep vehicles, as well as others like Ram, Dodge, Ford, Honda, and Nissan.
We offer used vehicles that have newer model years as well as ones that are older, to provide a nice selection for all kinds of motorists. If you have a year range in mind or you want to narrow down vehicles by features, make, or mileage, you can do that conveniently right from our online used inventory. To really get a bargain on a vehicle, we recommend exploring the used vehicles under $10K that we offer. Our Certified Pre-Owned inventory is also enticing if you would like a gently driven vehicle that offers various benefits.
Is a used car, truck, or SUV right for you? Explore our current options, and discover more about these different body styles today.
Interested in Used Cars?
A go-to option for many over the years, used cars offer an extensive variety of vehicles to choose. From hatchbacks to sedans and sporty coupes and convertibles; the possibilities are seemingly endless. And in our arrangement, we are hand-selecting various manufacturers and models often to create a diverse used car inventory near Ephrata, PA, for our customers. You can see things like pre-owned Chrysler sedans that shine of luxury or used Dodge cars that hold another level of power.
Leaning Towards Used SUVs?
Do you want to enjoy an affordable price tag with your next vehicle, but one that offers capability for all seasons? We offer many used SUVs near Lititz that can be a great pairing for your needs. Do you want an SUV with profound 4x4 skills? Our collection offers used Jeep brand SUVs, where you can see models like the Jeep Cherokee, Jeep Grand Cherokee, and Jeep Renegade.
Want the Capability of Used Trucks?
While the space of an SUV may intrigue you, maybe you need something with a bit more hauling capability that can effortlessly tow the equipment you have for your work week. Perhaps you would like to buy a pre-owned truck near Manheim, PA, that can tow your trailer to a weekend adventure you and your loved ones will be embarking on soon. Our used inventory has used trucks for sale where you can spot iconic models like the Ram 1500 and many more.
Confirm Which Used Vehicle You Want to Buy with a Test Drive
If you have been shopping around for a quality used car at a great price, this selection is a great place to land. To get a closer understanding of what a vehicle offers, schedule a test drive with us at Brubaker Chrysler Jeep. Once you are confident in the car you elect, our Finance Center can get started.