Brubaker Chrysler Jeep to Serve as the Automotive Home of Quarryville, PA Drivers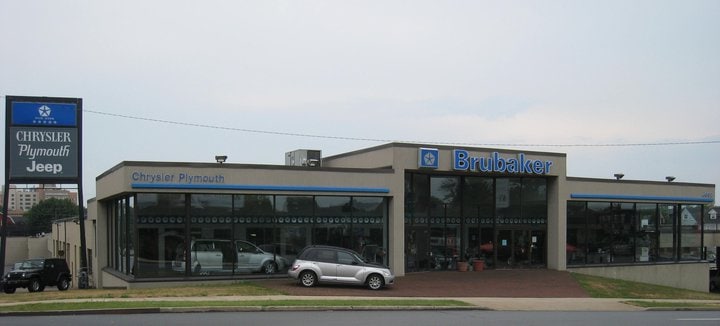 At Brubaker Chrysler Jeep, we've made it our mission to turn your driving dreams into reality! That's achieved by providing top-quality new cars at friendly prices to drivers around the Quarryville, PA area!
At our Lancaster, PA showroom, we're thrilled to maintain a stunning selection of new Chrysler and Jeep models for your browsing pleasure. You'll have the chance to test drive a new Chrysler 200, Chrysler 300, Pacifica, Cherokee, Grand Cherokee, Renegade, Wrangler and beyond! Given our vast inventory, you'll have no trouble finding the perfect new car for your daily driving needs!
Of course, we certainly understand that a new car might not fit into your budget. It's for that reason we offer a wide variety of used cars from Chrysler, Jeep and many popular auto makers. That will give you the chance to drive a top-quality car but at a reduced price tag! You can rest assured that each used vehicle has passed a comprehensive inspection as proof of its original quality!
After you've chosen a new car, we offer the helping hand of our Auto Finance Center to guide you through the financing process. Our team of auto finance experts will make it easy for you to decide whether to buy or lease, secure an auto loan and develop a budget-friendly payment plan. With our assistance, you'll be driving your new car in no time at all!
Now, we also want to ensure that your prized vehicle retains its initial quality and peak performance throughout many years. That's why we recommend bring your vehicle into our Service and Parts Centers near Quarryville, PA.
We know that routine maintenance is the best way to guarantee that your car continues to look and drive like the day you brought it home! Don't settle for just any corner garage or body shop when our trusted technicians have been trained to work with your specific Chrysler or Jeep vehicle!
Take advantage of our automotive services by making the short drive from Quarryville, PA to Lancaster to get started on a test drive or have your vehicle serviced today!