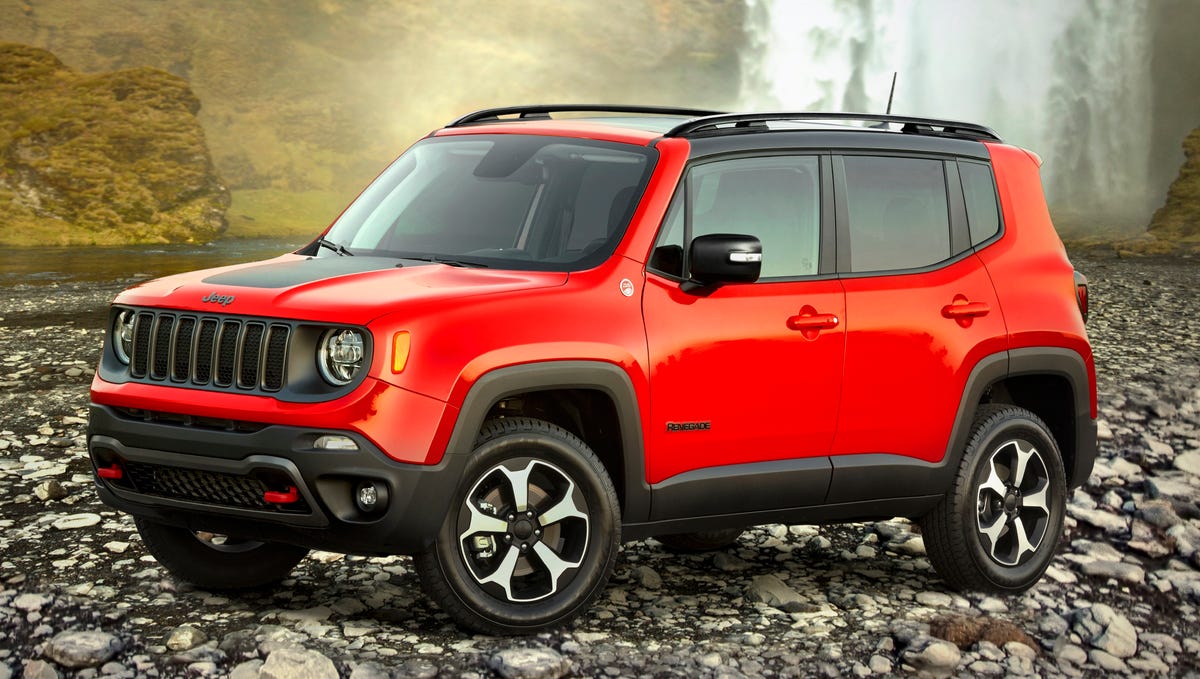 First Fully Electric Jeep SUV – Everything You Should Know
The Jeep® brand is on the move to model SUVs to work 100% on battery in view of achieving the Zero Emission vision of the brand. The vehicles will be released in early 2023. As the release date approaches, more features of the vehicles will be disclosed.
Jeep® Brand's Guarantee for Full Electrification
As it stands, the Jeep® Brand's vision is to accomplish fully electric vehicles in the coming years. It is expected that by 2025, all the Jeep SUVs will have a full electrified type. The owners are provided with reasonable confidence by Jeep vehicles because of their ruggedness, making it easy to go off-road and travel safely. It is confirmed that the electric models offer improved off-road capacity. The vision goes for all models, including but not limited to Cherokee, Gladiator, Grand Cherokee, Renegade, and Wrangler 4xe. 2022 Jeep has varieties that can operate electric and are available for sale at Brubaker Chrysler-Jeep dealership near West Lancaster.
A luxurious and powerful vehicle brings the most excellent form of comfort. It is the best time to trade in your vehicle and test drive to experience the true feeling of safety and convenience on various landforms and near extreme conditions. The intriguing features of two electric Jeep SUVs for sale will be highlighted, including the 2022 Jeep Grand Cherokee and 2022 Jeep Wrangler 4xe.
2022 Jeep Grand Cherokee
2022 Jeep Grand Cherokee electric Jeep SUV has four-wheel drive plus rear-wheel drive. There are four trims for 2022: Limited, Laredo, Overland, Trailhawk, and Summit. The Quadra-Drive II, which incorporates an electrically powered limited-slip rear axle, is standard on the Trailhawk and Summit. Both models include a two-speed transmission case with a crawl ratio of 47.4:1, which should handle the most challenging off-road situations. Except for the base model, all have four-wheel air springs, and the dampening is standard, allowing about 11.3 inches of ride height. The 4xe can afford about 24 inches of water. The batteries are protected by a 3.5-mm thick steel skid plate when scrapping over the ground. The 2022 Jeep Grand Cherokee meets the kind of high-end interior you should want from a company that has been intentionally pushing upscale in the past few years. A comfortable feel is created with good leather seats, soft surfaces, and open-pore wood trim.
2022 Jeep Wrangler 4xe
The present Jeep Wrangler is bigger, has a better motor, and is more modern than its first Civilian Jeep from 1945. Yet, its off-road capacity with the typical powertrain remains an exceptional feature. The Jeep Wrangler 4xe has a complete system that gives about 25 miles of electric driving and increases off-road performance because of the electric motors' immediate low-end torque. The new Wrangler 4xe Electric Jeep is a successful design that combines current electrification technologies into the architecture without compromising the Wrangler's critical features, including four-wheel drive, minimal overhangs, higher elevation clearance, and a potent powertrain. The efficiency of these features is enhanced in the electric variety since it has Zero Emission.
Wrapping Up
The feel of electric SUVs with good comfort is priceless. Brubaker Chrysler-Jeep dealership provides the new Jeep SUV for sale in Lancaster, PA, near Woodlawn, Conestoga Woods, West Lancaster, Lyndon, and Philadelphia. They make new and used inventory available for sale and lease deals. Visit Brubaker Chrysler-Jeep to take a test drive and seal a great deal.