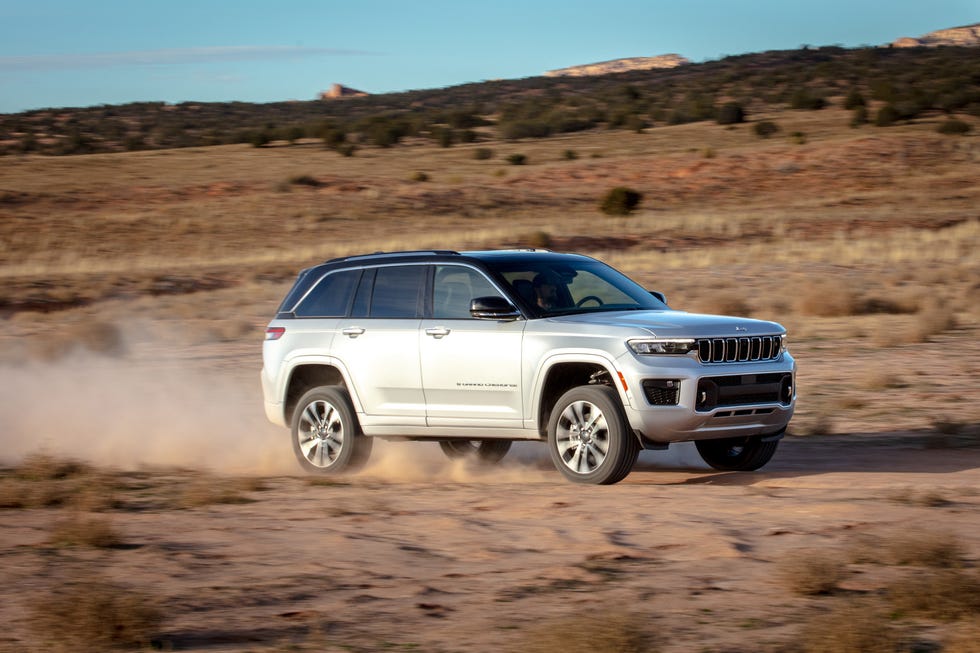 For a while now, Jeep® has been producing awesome roadworthy vehicles with capacities that are enough to give other SUVs a run for their money. The latest editions are no different. 
The 2022 Jeep® Grand Cherokee comes from a long line of highly awarded Jeep® SUVs. Since its first introduction in 1992, the Jeep® Grand Cherokee has become a symbol for uncompromised capabilities and a new benchmark for the industry with top-notch designs. 
This fifth-generation Grand Cherokee does not fail to deliver with a new plug-in hybrid powertrain, new architecture, new interior design with exciting new technologies, and new exterior design. The all-New Grand Cherokee is in line with the Jeep® brand's promise to abide by zero emissions in the future. It's also the most technologically advanced Jeep® Grand Cherokee yet. 
According to the Jeep® Brand Chief Executive Officer, Christian Meunier, the Jeep® Grand Cherokee is the brand's flagship to enter a new era of innovative technology, premium refinement, electrification, and advanced 4×4 capability. 
The blend of premium on-road capacity, 4XE performance, and 4X4 capability in the vehicle set it apart from others in its category. This awesome vehicle is set to arrive at the Jeep® dealership near North America in the fourth quarter of 2021, while the 4XE version is set to be available in North America in early 2022.
You can get the 2022 Jeep® Grand Cherokee for sale here with us at Brubaker Chrysler-Jeep. As a Jeep® dealer, we have a new Jeep® SUV for sale at an affordable rate. Our Jeep® lease deals are flexible and designed for our customers to be able to buy their dream vehicles without breaking the bank. If there's any vehicle you want, we'll get it for you. 
Jeep® reviews are also available on our website if you want to learn more about the Jeep® you want to buy and if you're wondering, what's my vehicle worth? You can visit us in Lancaster, PA, near Conestoga Woods, PA, near Woodlawn, PA, near Philadelphia, and near Lyndon, PA. We'll help you value your trade-in so you can decide whether you want to trade in your vehicle or not. 
We have exciting near vehicles in our dealership. So why don't you call or come over today to help you get started on buying one?