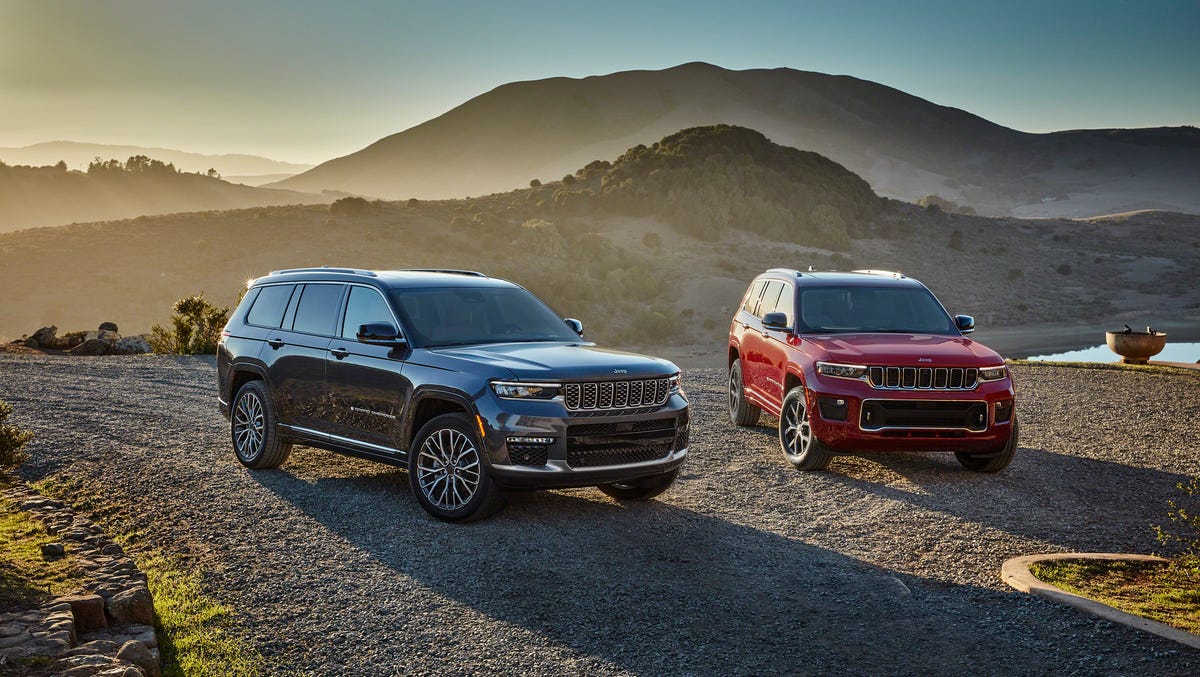 With four outstanding generations of SUVs, the Jeep® Grand Cherokee is set to break new grounds with its 2021 Jeep® Grand Cherokee L. This latest addition to the Grand Cherokee is engineered to bring an unparalleled capacity to the 4×4 segment. Using advanced technology and innovative features to keep owners safe on the open road, this all-new vehicle is genuinely ready for the next generation.
The Jeep® Grand Cherokee features a stylish interior with a three-line seat containing up to seven people. Each passenger receives a personal home-theater experience with the range of infotainment technology on offer. The Jeep® Grand Cherokee also features a comfortable and quiet ride due to the advanced suspension, insulation, and soundproofing.
The 2021 Jeep® Grand Cherokee L gains a range of new technologies to make the journey of a lifetime even more enjoyable. With an intuitive driver-assist system, drivers can get the maximum amount of control when they are behind the wheel. A plethora of safety features ensures that drivers and passengers are kept safe on the open road.
The Jeep® Grand Cherokee L is a high-performance four-wheel-drive vehicle designed to meet the modern consumer's needs. With an incredible off-road capability, this SUV can even be taken into the backcountry without any issue. Four-wheel drive, four-wheel steer, and an advanced suspension system give this vehicle an edge over any other in its class.
The all-new Jeep® Grand Cherokee is perfect for families who want to travel in style. We also have the 2021 Jeep ® Grand Cherokee for sale at Brubaker Chrysler-Jeep in Lancaster, PA, near Conestoga Woods, PA, near West Lancaster, PA, and near Lyndon, PA.
Brubaker Chrysler-Jeep is a Jeep® dealership near Woodlawn, PA. We have a fantastic inventory of used and new Jeep® SUVs for sale. We have excellent Jeep® reviews on our blog. You can read them to get a better idea of whatever Jeep® SUV you want to buy. For more information on the full-size SUVs in stock, visit our used SUV inventory page.
Our Jeep® lease deals are customer-friendly. We have affordable monthly lease payments and a great purchase price. Visit our Jeep® Lease Deals page for more information. You can also trade in your Jeep® and get a great deal on a new or used Jeep®. Visit our Used Vehicles page or contact us to learn more about the vehicles in our inventory. Let's help you get started today!